Check these out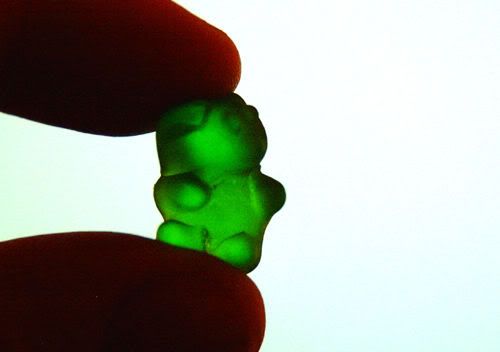 Angry Twins
has posted a fantastic summary of the 7 Deadly Sins illustrated with Gummie Bears! Preview pic on left... Fantastic ala '
The Brick Testament'.
Also, on a more serious note,
Against the Grain
has (as ever) a brilliant summary of the 'Make Poverty History' campaign and the complicated issues surrounding the debates on trade, debt relief and better aid.
Both well worth a look!
Yes, I have jet-lag hence I am up and blogging at this hour!!