The Virgin of Tepeyacac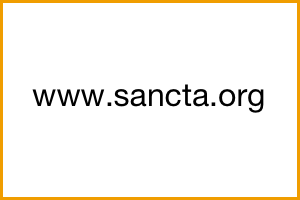 On this day, the Church commemorates the apparition of
Our Lady, the Mother of God, to St Juan Diego
, "
a poor ordinary person
" on the hill of Tepeyacac (modern-day Tepeyac) just north of Mexico City. According to the '
Huei tlamahuicoltica
', recounted by Luis Laso de la Vega, vicar of the shrine of Guadalupe in 1649, the Blessed Virgin Mary appeared in 1531 "
just a few days into the month of December
".
The document, which was written in Nahuatl is translated by scholars at Stanford University and the apparition is described thus: "
She completely surpasses everything in her total splendor. Her clothes were like the sun in the way they gleamed and shone. Her resplendence struck the stones and boulders by which she stood so that they seemed like precious emeralds and jeweled bracelets. The ground sparkled like a rainbow, and the mesquite, the prickly pear cactus, and other various kinds of weeds that grew there seemed like green obsidian, and their foliage like fine turquoise. Their stalks, their thorns and spines gleamed like gold.
"
The Lady then identified herself as "
the eternally consummate virgin Saint Mary, mother of the very true deity, God, the giver of life, the creator of people, the ever present, the lord of heaven and earth
" and requests a shrine to be built "
where [she] will manifest, make known, and give to people all [her] love, compassion, aid and protection" for she is "the compassionate mother of you and of all you people here in this land [Mexico], and of the other various peoples who love me, who cry out to me, who seek me, who trust in me
."
Hoping to fulfill Mary's wishes, Juan Diego went to the local bishop, Fra Juan de Zumarraga, a Franciscan who was kindly but unconvinced. Sadly, he returned to Our Lady saying he had failed but she encourages him to try again. When he does, the bishop asks for a sign from the Lady. However, Juan Diego's uncle, Bernardino, falls ill so he is unable to visit the hill but the day after she intercepts him as he is travelling around the hill to obtain medicine for his uncle, and when he tells the Lady about Bernardino's illness, she heals him, saying: "
Understand, rest very much assured, my youngest child, that nothing whatever should frighten you or worry you. Do not be concerned, do not fear the illness, or any other illness or calamity. Am I, your mother, not here? Are you not under my protective shade, my shadow? Am I not your happiness? Are you not in the security of my lapfold, in my carrying gear? Do you need something more? Do not let anything worry you or upset you further...
"
She then directs Juan Diego to climb to the top of the hill and to gather the flowers he finds there. "
When he reached the top, he was greatly astonished at all the different kinds of precious Spanish flowers that were growing there, blossoming and blooming, although their blooming time had not yet come, for it was right then that the frost was strong. They were very fragrant, and the night dew on them was like precious pearls. He thereupon began to pick them; he gathered every one and put them in his lapfold.
"
Having gathered this miraculous harvest of flowers, he returned to the Lady arranges the flowers herself in his lapfold and she sends him to the bishop with the flowers as "
the proof and the sign
" requested by the bishop. With difficulty Juan Diego manages to obtain an audience with the bishop and he recounts his story to the bishop. He tells the bishop about the flowers and said: "
Here they are, please accept them.
"
"
Thereupon, he spread out his white cloak, in the folds of which he was carrying the flowers, and as the different kinds of Spanish flowers scattered to the ground, the precious image of the consummate Virgin Saint Mary, mother of God the deity was imprinted and appeared on the cloak, just as it is today where it is kept in her precious home, her temple of Tepeyacac, called Guadalupe.
" The bishop falls to his knees and then "
loosened the garment which was tied around Juan Diego's neck, his cloak, on which the heavenly Lady had appeared, on which she had imprinted herself
" and placed it in his oratory.
A shrine was subsequently built at Tepeyacac to house the miraculous image of Our Lady of Guadalupe and it is still there in the modern basilica which was dedicated in 1976 to house this precious image. The image is described thus: "
The cloak on which the image of the heavenly Lady miraculously appeared was the garment of Juan Diego, a maguey cloak that was rather thick and well woven, for at that time the maguey cloak was the clothing and covering of all the humble commoners... Her precious face, which is perfectly wondrous, is courtly and somewhat dark; her precious torso is such that she appears to be a person of humility; she stands with her hands joined together at the breast, beginning at her waist; her belt is purple; only the tip of her right foot shows a bit; her shoe is gray. On the surface, her outfit appears to be rose colored, and in the shadowy parts, it almost seems crimson, embroidered with various kinds of flowers, darted with popcorn flowers, and it has gold edges all around...
" We can see for ourselves images of Our Lady of Guadalupe, this miraculous and mystically beautiful visage of the Mother of God which has been called "
the only portrait of the Virgin with an authentically divine origin that the world possesses.
"
In 1754 Benedict XIV confirmed Our Lady of Guadalupe as patroness of New Spain (and subsequently of Mexico) and endowed her with a Mass and Office on her Feast on 12 December. In 1999 Pope John Paul II proclaimed her patroness of the Americas and her cult has grown in other countries like the Philippines and also due to her patronage of the unborn child.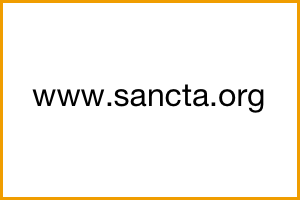 "O Immaculate Virgin, Mother of the true God and Mother of the Church!, who from this place reveal your clemency and your pity to all those who ask for your protection, hear the prayer that we address to you with filial trust, and present it to your Son Jesus, our sole Redeemer.

Mother of Mercy, Teacher of hidden and silent sacrifice, to you, who come to meet us sinners, we dedicate on this day all our being and all our love. We also dedicate to you our life, our work, our joys, our infirmities and our sorrows. Grant peace, justice and prosperity to our peoples; for we entrust to your care all that we have and all that we are, our Lady and Mother. We wish to be entirely yours and to walk with you along the way of complete faithfulness to Jesus Christ in His Church; hold us always with your loving hand.

Virgin of Guadalupe, Mother of the Americas, we pray to you for all the Bishops, that they may lead the faithful along paths of intense Christian life, of love and humble service of God and souls. Contemplate this immense harvest, and intercede with the Lord that He may instill a hunger for holiness in the whole people of God, and grant abundant vocations of priests and religious, strong in the faith and zealous dispensers of God's mysteries.

Grant to our homes the grace of loving and respecting life in its beginnings, with the same love with which you conceived in your womb the life of the Son of God. Blessed Virgin Mary, protect our families, so that they may always be united, and bless the upbringing of our children.

Our hope, look upon us with compassion, teach us to go continually to Jesus and, if we fall, help us to rise again, to return to Him, by means of the confession of our faults and sins in the Sacrament of Penance, which gives peace to the soul.

We beg you to grant us a great love for all the holy Sacraments, which are, as it were, the signs that your Son left us on earth.

Thus, Most Holy Mother, with the peace of God in our conscience, with our hearts free from evil and hatred, we will be able to bring to all true joy and true peace, which come to us from your son, our Lord Jesus Christ, who with God the Father and the Holy Spirit, lives and reigns for ever and ever.
Amen."
- Prayer of Pope John Paul II (1979) prayed at the Basilica of Our Lady of Guadalupe on his first foreign trip to Mexico City.